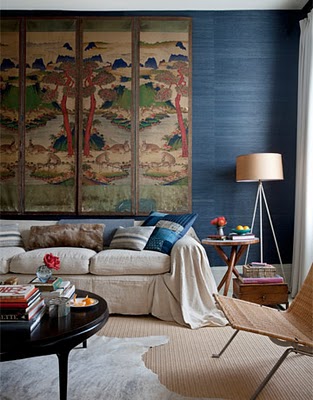 I can not get over the rich color and texture on these walls. It's been filed away for a "must do" for a while now. So cozy and so sophisticated!
Oh so pretty stairwell...
And foyer.
This bedroom is bold and fabulous!
My favorite teal/peacock color used in a bedroom this time.
Hope everyone is having a great start to the week!